Seniors and people needing special care at home due to an illness or disability face these challenges more often than we can imagine. Many facilities offering assisted living in Louisiana can assist with their daily needs.
Other options, like non-medical Home Care Services, enable your loved ones to stay at home where they are most comfortable while they receive the assistance that they need. Trained professionals will provide them with services to help with activities of daily living, such as providing companionship, meal preparation, bathing, dressing, grooming, some light housekeeping, and running light errands.
When your loved one requires more comprehensive monitoring and assistance, you have the option to avail of live-in care services, so you and your loved one can rest assured that there will always be a caregiver or trained care provider to supervise their needs when needed.
BrightCare Homecare brings you exceptional care services designed to meet your and your loved one's needs and will be sure to match you with a capable and compassionate caregiver in Lafayette, Louisiana to help your loved one achieve optimal health and wellness.
Our person-centered home care services in Mandeville, Louisiana encourage independence and a higher quality of life for you and your loved ones. For the best care and companionship for your loved ones, consider contacting our locations in Mandeville at 985-224-0404 and Lafayette at 337-279-5466.
{ "@context": "http://schema.org", "@type": "NewsArticle", "mainEntityOfPage": { "@type": "WebPage", "@id": "https://brightcarehomecare.com/optimal-health-and-wellness-for-your-senior-loved-ones" }, "headline": "Optimal Health and Wellness for Your Senior Loved Ones", "image": [ "https://brightcarehomecare.com/wp-content/uploads/2023/02/optimal-health-and-wellness-for-your-senior-loved-ones.jpg", "https://brightcarehomecare.com/wp-content/uploads/2023/02/optimal-health-and-wellness-for-your-senior-loved-ones-300×200.jpg", "https://brightcarehomecare.com/wp-content/uploads/2023/02/optimal-health-and-wellness-for-your-senior-loved-ones-150×150.jpg" ], "datePublished": "2023-02-07", "dateModified": "2023-02-07", "author": { "@type": "Person", "name": "Louise Savoie" }, "publisher": { "@type": "Organization", "name": "BrightCare Homecare", "logo": { "@type": "ImageObject", "url": "https://brightcarehomecare.com/wp-content/themes/newlifehome/images/main_logo.png" } }, "description": "Many facilities offering assisted living in Louisiana can assist with their daily needs." }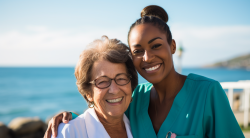 Latest posts by BrightCare Homecare
(see all)