Hospice Supportive Care at Home
Proudly serving residents of Louisiana with a mission to provide compassionate and quality in-home care services to you or your loved ones. Rest assured that your personal and health needs are in exceptional hands.  BrightCare Homecare provides non-medical in-home care services to individuals facing disabilities, injuries, illnesses, or difficulties with mobility. We are composed of highly trained, competent, and compassionate staff members who are dedicated and experts in delivering home care services from the comfort of our client's homes.
BrightCare does a free in-home assessment which helps us develop an individual service plan based on the client's specific individual needs.
We also have a care manager available 24/7 to make adjustments to the care plan as needed to maintain the best quality care possible!
BrightCare Homecare services are available to those residing in the surrounding areas of Mandeville/Covington and the entire Northshore of Louisiana. Through a personalized care plan, BrightCare Homecare provides the necessary services and care to cater to your unique personal and health needs. Our care coordinator will create your plan of care with you and regularly monitor your care for any changes or updates. With us, we ensure around-the-clock services and supervision to help achieve optimum health and wellness.
In a world where compassion and support are needed most, BrightCare Homecare shines as a beacon of hope. Like a gentle breeze on a warm summer day, we provide comfort and care to those nearing the end of their life. Hospice supportive care at home is our specialty, a service that brings peace and solace to individuals and their families during the most challenging period.
BrightCare Homecare understands the importance of providing personalized and compassionate care during this delicate time. We work hand in hand with hospice and palliative care organizations, ensuring that individuals receive the support and assistance they need in their final stages of life. With a team of dedicated caregivers, we create a comfortable and peaceful environment for our clients, allowing them to spend their remaining days surrounded by love and understanding.
With non-medical home care support, respite care for family caregivers, companion care, personal care, and comfort care, BrightCare Homecare offers a comprehensive range of services tailored to the unique needs of each individual. Our caregivers are not only highly trained but also deeply empathetic, providing the utmost care and attention to every client they serve. We work with your primary hospice team to provide non-medical supportive care.
When the journey becomes most difficult, BrightCare Homecare is there, offering a helping hand and a compassionate heart.
We understand that facing a terminal illness can be overwhelming, and our dedicated team of caregivers is here to ensure that you or your loved one receives the highest level of care in the comfort of your own home. Our caregivers are trained and experienced in providing hospice care, and they will work closely with you and your family to develop a customized plan that meets your unique needs and goals. Whether it is managing pain, providing emotional support, or assisting with daily activities, our caregivers are here to offer compassionate care and support to both the patient and their family. Trust BrightCare Homecare to provide the compassionate hospice care your loved one deserves in the familiar surroundings of their own home.
Respite Care for Family Caregivers
Taking care of a loved one can be exhausting, but with our respite care services, family caregivers can finally take a well-deserved break and recharge. At BrightCare Homecare, we understand the immense responsibility and dedication that comes with caring for a family member. That's why we offer respite care, temporary relief for caregivers, allowing them to prioritize their own well-being.
Our compassionate and knowledgeable staff members are trained to provide hospice supportive care at home, ensuring that your loved one receives the attention and assistance they need while you take a much-needed break. We believe in serving others and strive to create a supportive environment for both the caregiver and the individual receiving care. Let us provide the respite care you deserve, so you can continue providing the best care for your loved one.
It is our mission to provide our clients with exceptional home care services and achieve the optimum wellness they deserve. Learn more about our dedication to our clients and their families.
Providing Hospice Supportive Care at Home in Mandeville, Covington, Madisonville, Hammond, Ponchatoula, Slidell, Lacombe, Abita Springs, Goodbee, St. Tammany Parish, and the surrounding areas.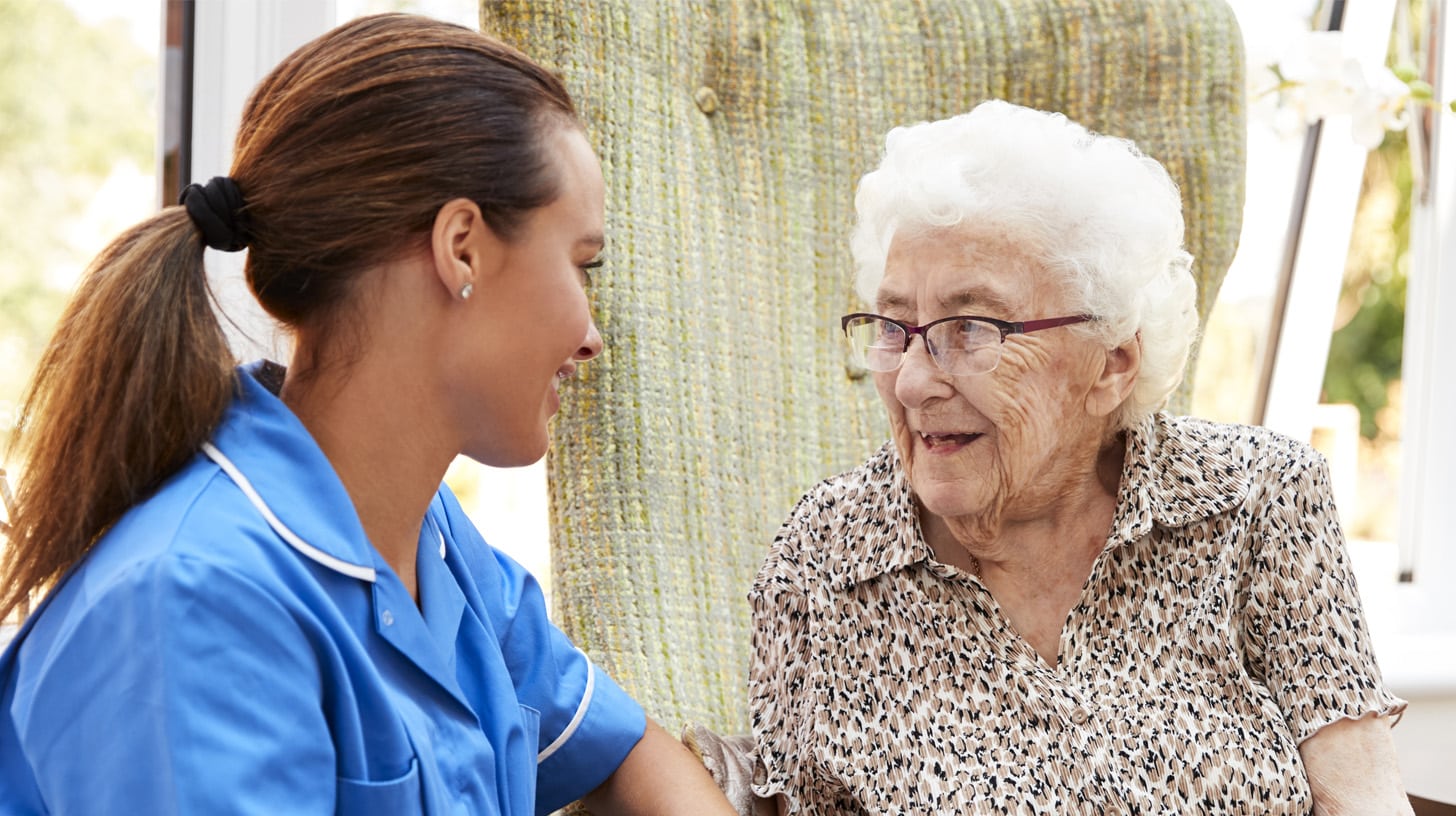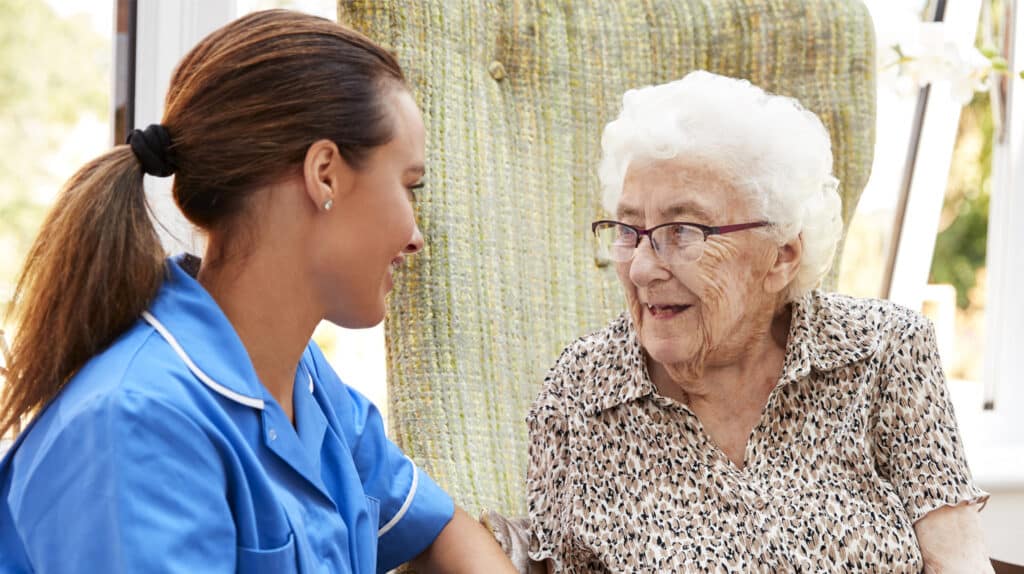 Companion Care During Hospice
Your loved one deserves a companion who brings joy, comfort, and a sense of belonging into their life. BrightCare Homecare understands the importance of having someone by your side during challenging times.  Our highly trained and compassionate staff members are dedicated to providing exceptional care from the comfort of your senior's own home. We understand that hospice services require a special level of care and attention, and our team is experienced in providing the care and support needed during this time. We are here to alleviate the burden on you and your loved one, offering a helping hand and a listening ear. Let us be there for you, providing compassionate care and companionship every step of the way.
Personal Care During Hospice
Experience the comforting touch and personalized attention of our compassionate caregivers, who are dedicated to meeting your loved one's personal needs and ensuring their comfort and well-being. At BrightCare Homecare, we understand the importance of maintaining personal care, especially for individuals receiving hospice supportive care at home. Our highly trained and empathetic staff members are committed to providing your senior with the highest level of personal care, ensuring that they maintain their dignity and feel comfortable throughout your journey.
Whether it's assistance with bathing, dressing, grooming, or toileting, our caregivers will be there to support you and your loved one with kindness and compassion. We recognize that each individual has unique personal care needs, and our caregivers are skilled in adapting their approach to meet those needs. Rest assured that with our personal care services, your senior can experience comfort and dignity in the familiar surroundings of their own home.
BrightCare Homecare provides non-medical in-home care services to individuals facing disabilities, injuries, illnesses, or difficulties with mobility.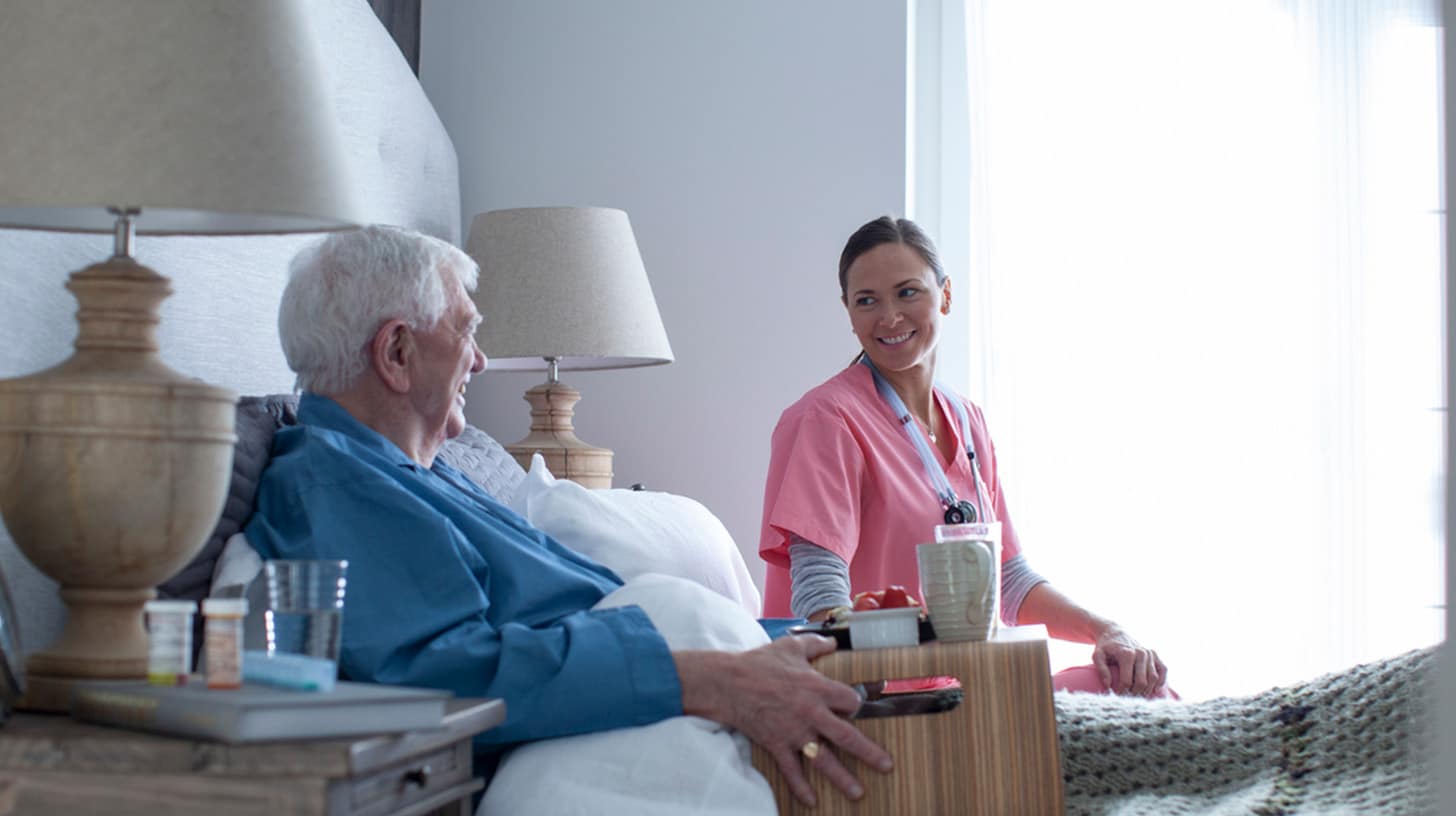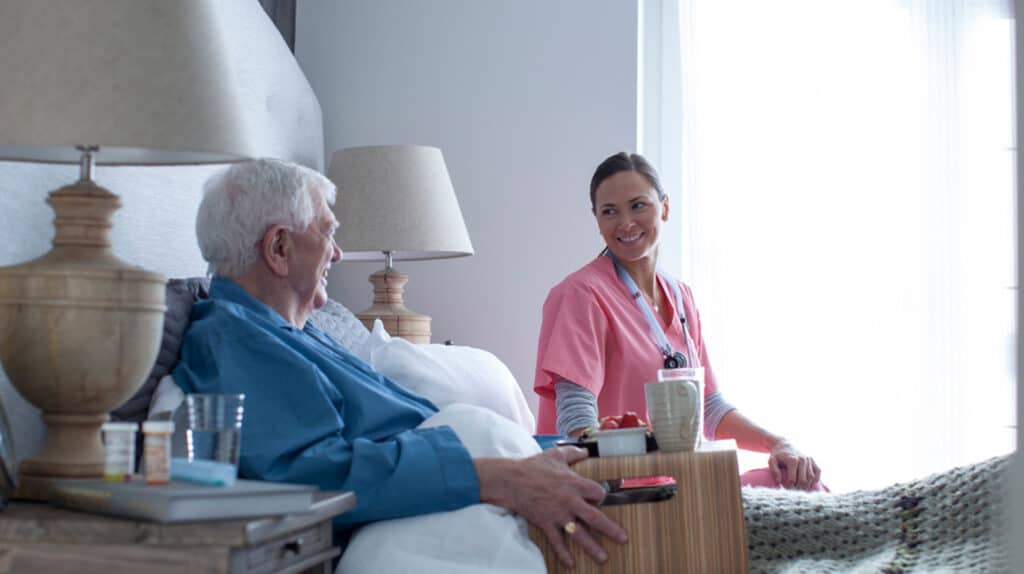 When it comes to finding compassionate caregivers, BrightCare Homecare is here to match your loved one with dedicated professionals who will provide exceptional support and companionship throughout your senior's hospice-supportive care journey. We understand that this is a difficult time for both the patient and their loved ones, and our caregivers are trained to provide the highest level of compassionate care.
They will not only attend to the patient's physical needs but also offer emotional support and be a source of comfort. Our caregivers are knowledgeable about the unique challenges that come with hospice care, and they are committed to making this journey for your loved one as comfortable and as peaceful as possible. You can trust that our compassionate caregivers will go above and beyond to ensure the highest quality of care for you or your loved one.
Comfort care focuses on providing emotional and spiritual support care to patients who are facing life-limiting illnesses. Our compassionate and highly trained staff members strive to create an environment that promotes peace, dignity, and relief from discomfort.
During comfort care, we prioritize the following:
Pain management:

Ensuring that patients are comfortable and pain-free is our utmost concern.

Emotional support:

We provide a listening ear and a shoulder to lean on for both patients and their families.

Spiritual care:

Honoring and respecting the spiritual needs and practices of our patients.

Companionship:

Being there as a supportive presence, offering comfort and companionship during difficult times.
At BrightCare Homecare, we are here to provide the highest level of comfort care for patients and their families during this challenging journey.
With BrightCare Homecare, you can trust that your loved ones will receive the highest quality care from a team that genuinely cares about their well-being.
Frequently Asked Questions About Hospice Supportive Care