Transition From Hospital To Home Care
Proudly serving residents of Louisiana with a mission to provide compassionate and quality in-home care services to you or your loved ones. Rest assured that your personal and health needs are in exceptional hands.  BrightCare Homecare provides non-medical in-home care services to individuals facing disabilities, injuries, illnesses, or difficulties with mobility. We are composed of highly trained, competent, and compassionate staff members who are dedicated and experts in delivering home care services from the comfort of our client's homes.
BrightCare does a free in-home assessment which helps us develop an individual service plan based on the client's specific individual needs.
We also have a care manager available 24/7 to make adjustments to the care plan as needed to maintain the best quality care possible!
BrightCare Homecare services are available to those residing in the surrounding areas of Mandeville/Covington and the entire Northshore of Louisiana. Through a personalized care plan, BrightCare Homecare provides the necessary services and care to cater to your unique personal and health needs. Our care coordinator will create your plan of care with you and regularly monitor your care for any changes or updates. With us, we ensure around-the-clock services and supervision to help achieve optimum health and wellness.
BrightCare Homecare

specializes in transitioning seniors from hospital to home care, ensuring quality and compassionate care for clients.

We meet every client and family in the hospital or skilled nursing facility prior to discharge.
Home Care After Hospital Discharge offers assistance with activities of daily living, medication reminders, and accompaniment to doctor appointments to make the transition comfortable and safe.
Preparing for Discharge to Home involves understanding the care plan, familiarizing oneself with medications, making a list of necessary items, and discussing care management strategies with family and friends.

Going Home and Preparing for Transition both aim to provide the necessary information, medical supplies, and equipment, as well as compassionate and knowledgeable professionals to ensure a smooth and hassle-free transition for patients, helping them regain independence and improve their quality of life at home.
After a hospital stay, you can rest easy knowing that BrightCare Homecare can provide the compassionate and quality in-home care you or your loved one needs to transition back home.
Providing Hospital to Home Care Transition in Mandeville, Covington, Madisonville, Hammond, Ponchatoula, Slidell, Lacombe, Abita Springs, Goodbee, St. Tammany Parish, and the surrounding areas.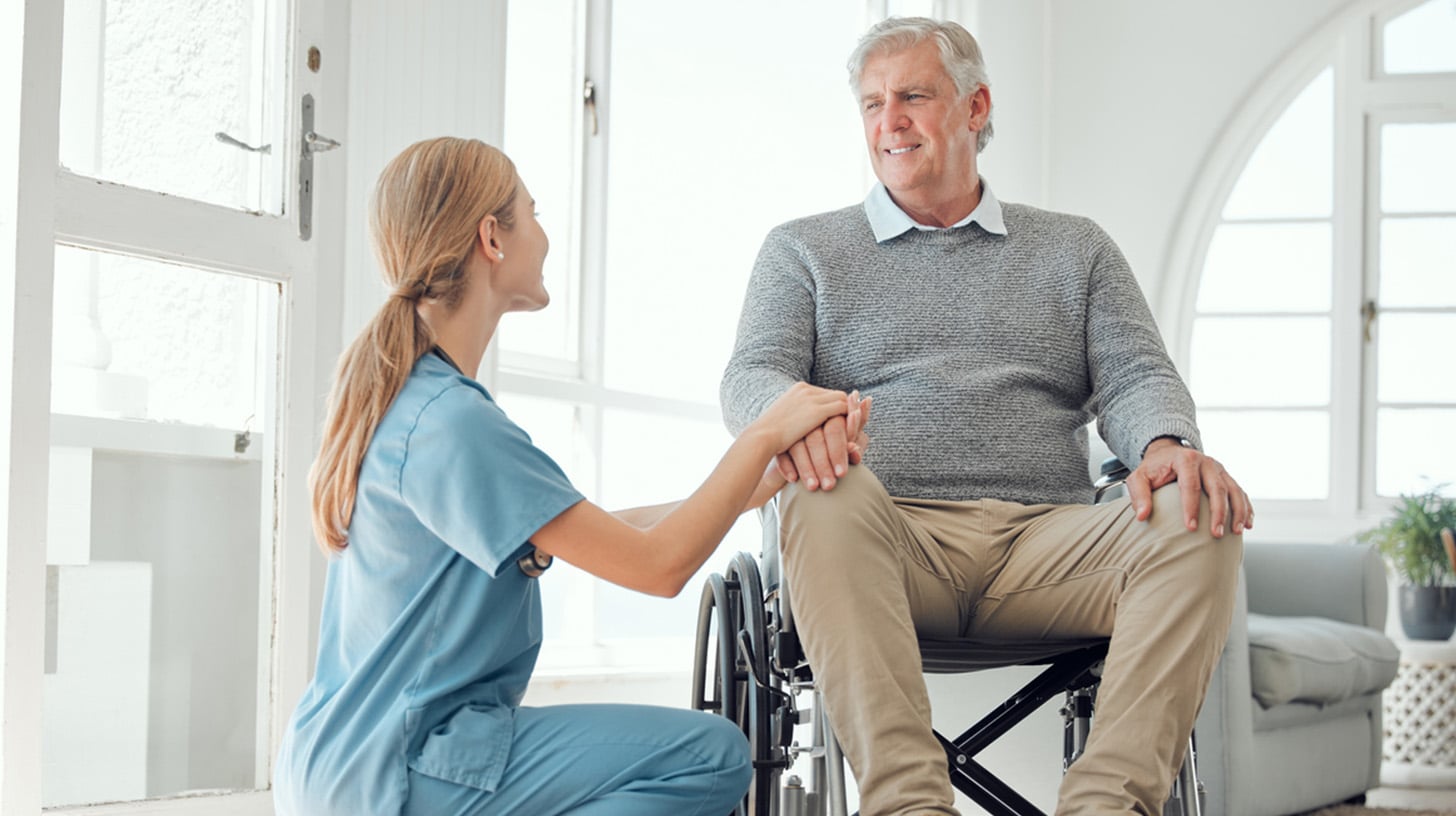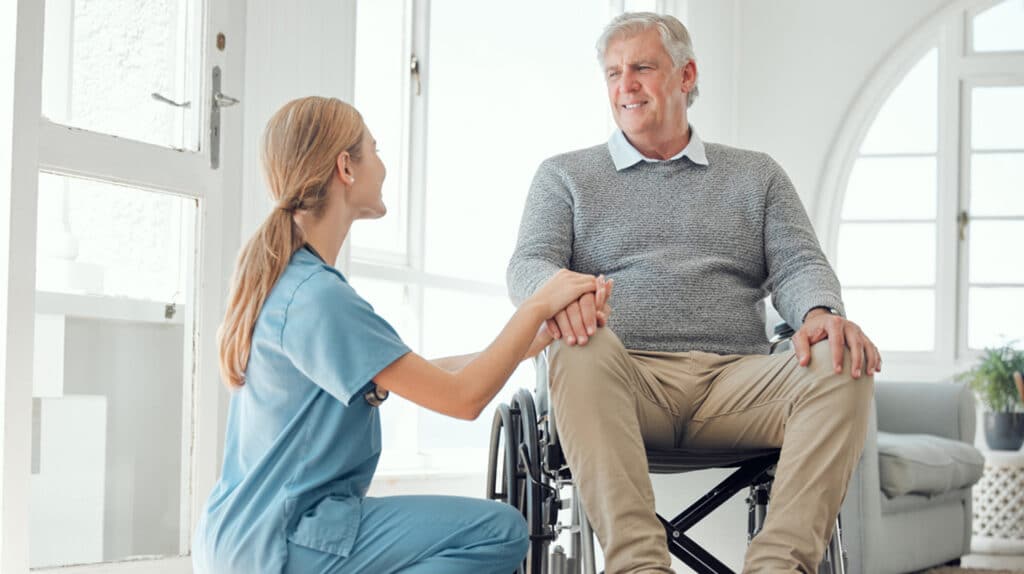 Enjoy a Successful Transition to Home After Hospitalization
A successful transition from hospitalization to returning home with non-medical home care services requires careful planning and coordination. BrightCare Homecare uses the following strategies to help ensure a smooth and safe transition:
Communication with healthcare professionals:

BrightCare maintains open communication with the hospital staff, including doctors, nurses, and discharge planners. We make sure to understand the care plan, medications, and any necessary follow-up appointments.

Early discharge planning:

 We begin discharge planning as early as possible during the hospital stay to assess your senior's needs and arrange for non-medical home care services by BrightCare Homecare before returning home.

Home assessment by BrightCare Homecare:

We conduct a thorough assessment of the home environment to identify potential safety hazards and necessary modifications for the senior's comfort and mobility.

Care coordination:

BrightCare Homecare collaborates with the hospital team, home care agency, and other healthcare providers to ensure continuity of care and a comprehensive support system.

Medication management

: We ensure that your assigned caregiver is familiar with your senior's medications, dosages, and any changes to the medication regimen after discharge. We will set up a medication schedule and organize pillboxes, if needed.

Personal care assistance:

 BrightCare will discuss your senior's personal care needs with you to ensure that we are providing assistance with activities of daily living, such as bathing, dressing, grooming, and toileting.

Mobility support:

If your senior requires mobility assistance, BrightCare Homecare will ensure that the home care aides are trained in proper techniques to prevent falls and injury.

Nutritional support:

BrightCare coordinates with you to provide appropriate meal planning and assistance with meal preparation and feeding, if necessary.

Social and emotional support:

We work with you to arrange companionship services to help your senior stay socially engaged and emotionally supported during the transition period.

Communication with family members:

 BrightCare works to keep family members informed about the discharge plan, home care services, and any additional support required for your senior's well-being.

Training and education:

We always make sure that the home care aides are trained to care for individuals with specific conditions or needs, such as dementia or mobility challenges.

Emergency plans:

 BrightCare Homecare will develop an emergency plan with you, outlining steps to take in case of unexpected situations or changes in your senior's condition.

Regular assessments: 

We schedule regular evaluations of your senior's needs and adjust the care plan accordingly to meet any changing requirements.

Follow-up medical appointments: BrightCare c

oordinates transportation and accompanies your senior to follow-up medical appointments after discharge.

Quality assurance: Choose a reputable and reliable non-medical home care agency like BrightCare Homecare with a proven track record in providing quality care and excellent customer service.
By implementing these strategies, seniors can experience a successful transition from hospitalization to home care, ensuring their safety, comfort, and overall well-being during the recovery process.
Preparing for Discharge to Home
Before leaving the hospital, it's important to make sure your loved one well-prepared for their discharge to their own home. BrightCare Homecare can provide the necessary resources and support to help make the transition smooth and successful. Here are a few tips to keep in mind when preparing for discharge to home:
Make sure you understand the care plan that was created for your senior by the hospital and BrightCare.

Have a clear understanding of the medications your senior need to take, as well as the dosage and frequency.

Have a list of items and equipment that can help make your senior's daily living easier, such as a walker or shower chair.

Discuss strategies for managing your senior's care with family members and friends who can help you.
With the right preparation, you can be confident that your senior is ready to start their journey to recovery in the comfort of their own home. BrightCare Homecare offers comprehensive home care services to ensure that your loved one receives the best possible care and support.
Our team of compassionate, knowledgeable, and organized home care experts will provide the resources and support you need to make the transition as seamless as possible. We will provide you with all the necessary information about home care, as well as any medical supplies and equipment that you may need. With BrightCare Homecare, you can be assured that you will be home in no time.
It is our mission to provide our clients with exceptional home care services and achieve the optimum wellness they deserve. Learn more about our dedication to our clients and their families.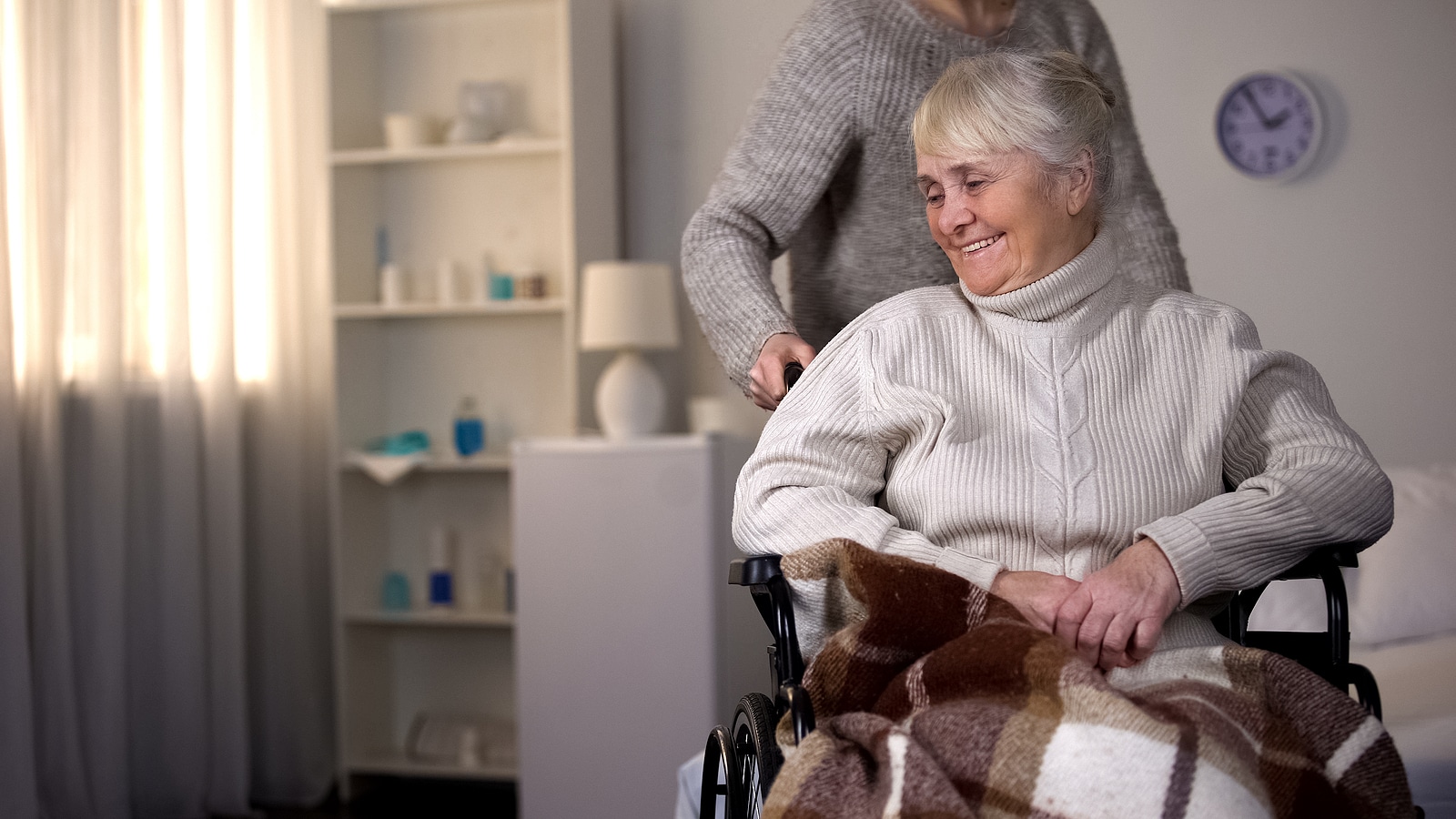 We understand the importance of a safe and healthy environment for you and your loved ones and will provide in-home care services that meet your individual needs. Our services are designed to help you maintain your independence and quality of life after leaving the hospital. We provide personal assistance and support with daily activities such as bathing, grooming, and meal preparation. Our home care coordinators can also assist with transportation, medication reminders, and medical appointments, so you can have peace of mind during your transition. Let us help you make the transition to in-home care as seamless as possible.
With BrightCare Homecare, you can trust that your loved ones will receive the highest quality care from a team that genuinely cares about their well-being.
From the comfort of your own home, BrightCare Homecare provides compassionate care to those in need. Our caregivers are highly trained and dedicated to providing quality services that meet all of your needs. Here are three ways our compassionate caregivers can help you:
1. Assisting with daily activities, such as meal preparation, light housekeeping, and errands.
2. Personal Care Services such as bathing, dressing, grooming, ambulation, transferring and toileting.
3. Offering companionship and emotional support.
Our caregivers are committed to providing compassionate care that is tailored to the individual's needs. With their expertise and dedication, our caregivers will ensure that your transition from hospital to home care is as smooth and comfortable as possible.
BrightCare Homecare provides non-medical in-home care services to individuals facing disabilities, injuries, illnesses, or difficulties with mobility.
Frequently Asked Questions